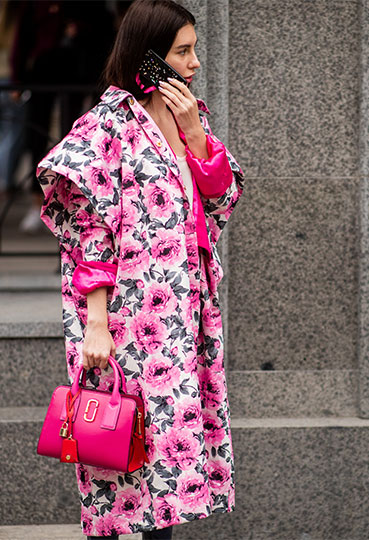 1.
GO BIG OR GO HOME
This season's scaled-up florals pack quite the punch and if your personal style favours the bold, embrace the trend and have fun with oversized prints. Large prints work well on trousers and jackets – worn separately for a modicum of restraint or together for a statement look that's pure flower power!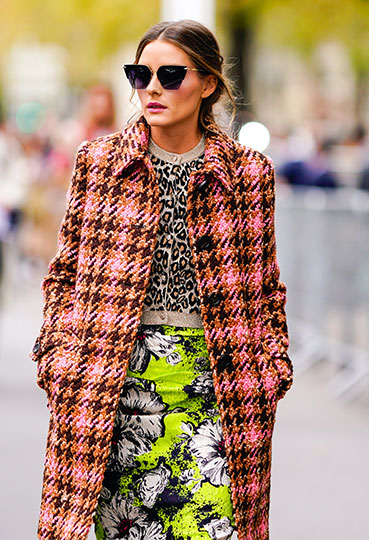 2.
PRINT ON DEMAND
Pile on the prints for a glorious, maximal mash up. Pairing checks, stripes and polka dots with flowers? Yes, yes and yes. You can colour block your florals too: choose gutsy graphic florals in dual colourways or bright blooms set against an inky black background for a dramatic party entrance. Ditsy prints haven't disappeared though, so you can still keep your florals low-key if you prefer.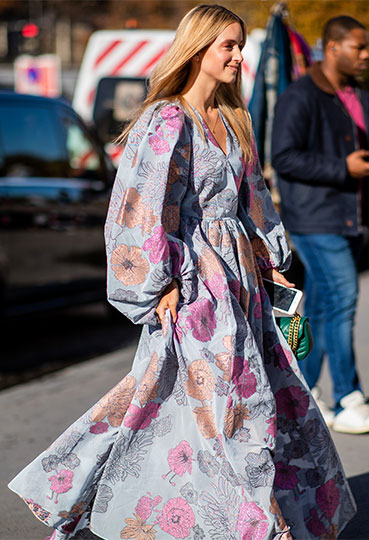 3.
FLORAL FOR ONE, FLORAL FOR ALL
Summer evenings were made for floral maxi dresses, the perfect partner for sociable soirées, garden parties or a night at the opera. In fact floriferous prints work brilliantly on all-in-one pieces – think a bloom-bedecked jumpsuit to bring a welcome note of high summer to any occasion. 
If you don't want to go for the full herbaceous border, opt for florals on one statement piece instead. An oversized sweatshirt with flower motif works well with skinny jeans, or choose a blouse with folkloric embroidered embellishment to reference the trend.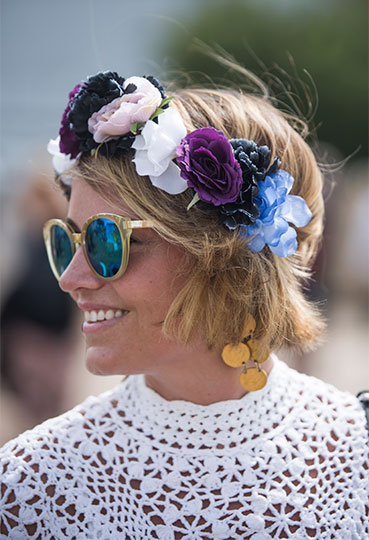 4.
ACCESSORIES BLOSSOM
Accessories are a nifty way of packing some petal power in smaller doses. Shoe clips – last seen in the 80s – are back, as are scrunchies and headbands, and they're all ideal candidates for some flowery fun. Add some blossom to your bling with drop flower earrings or a statement necklace.  
For the chaps, a well-judged silk pocket square or tie adds charisma to a formal look, while nothing beats a floral buttonhole, with a fragrant carnation, rose or gardenia, for sheer style.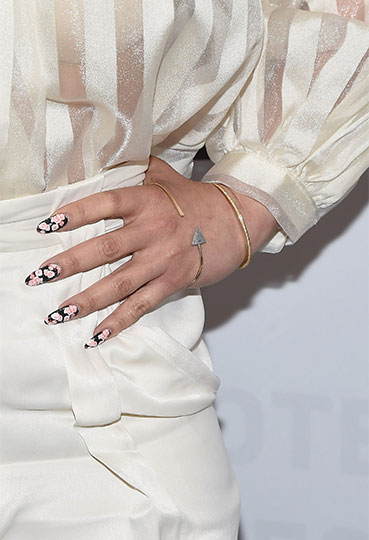 5.
FLORALS, NAILED
A manicure is the simplest way to have flowers at your fingertips, and Instagram is full of inspirational floral nail art. Opt for a 'fresh as a daisy' design to brighten up your day, or go for a simple flower on a nude basecoat for an elegant evening look. Meanwhile extroverts will love full-on floral tapestries.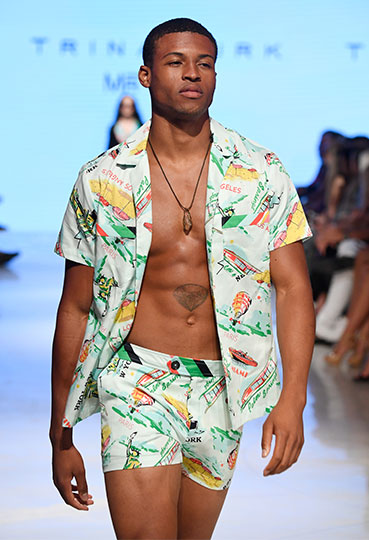 6.
IN THE SWIM
Don't keep your florals for the garden, this summer flaunt them on the beach as well. A pair of tropical Hawaiian-print swimming trunks will ensure you look the part wherever your beach happens to be, and there's no need to worry about accessorising either – a towel, a tan and a mojito will do just fine!